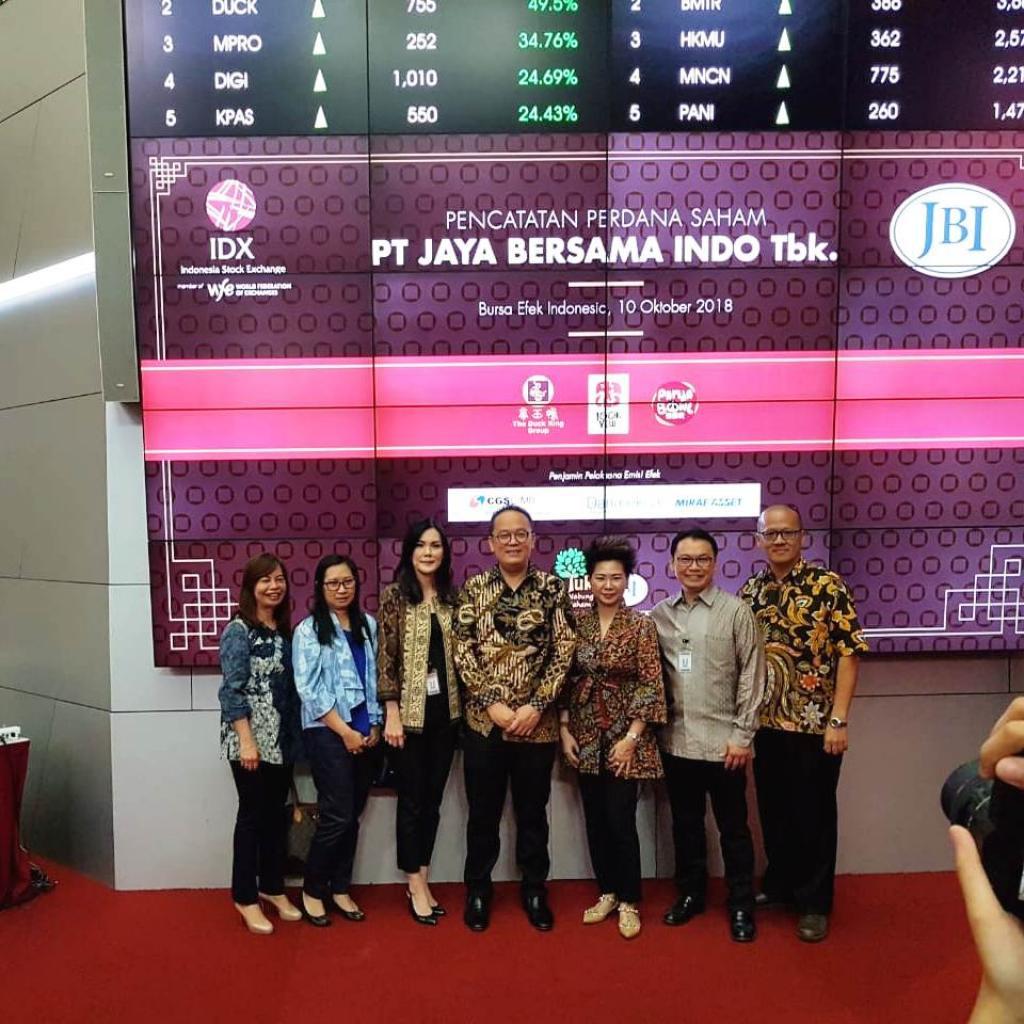 JAKARTA - PT Jaya Bersama Indo, Tbk., sebagai pengelola jaringan restoran Chinese food terbesar secara resmi mencatatkan saham di Bursa Efek Indonesia (BEI). Pemiliki restoran The Duck King ini menawarkan saham sebesar 514,33 juta lembar saham dengan harga Rp505 per saham dengan potensi dana senilai Rp259,23 miliar.
Direktur PT Jaya Bersama Dewi Tio mengatakan, sesuai dengan prospektus, perseroan akan mengalokasikan sebesar 80% dana hasil IPO untuk ekspansi bisnis seperti membuka gerai baru dan merenovasi gerai yang ada. Sedangkan sisanya sebesar 20% untuk modal kerja.
---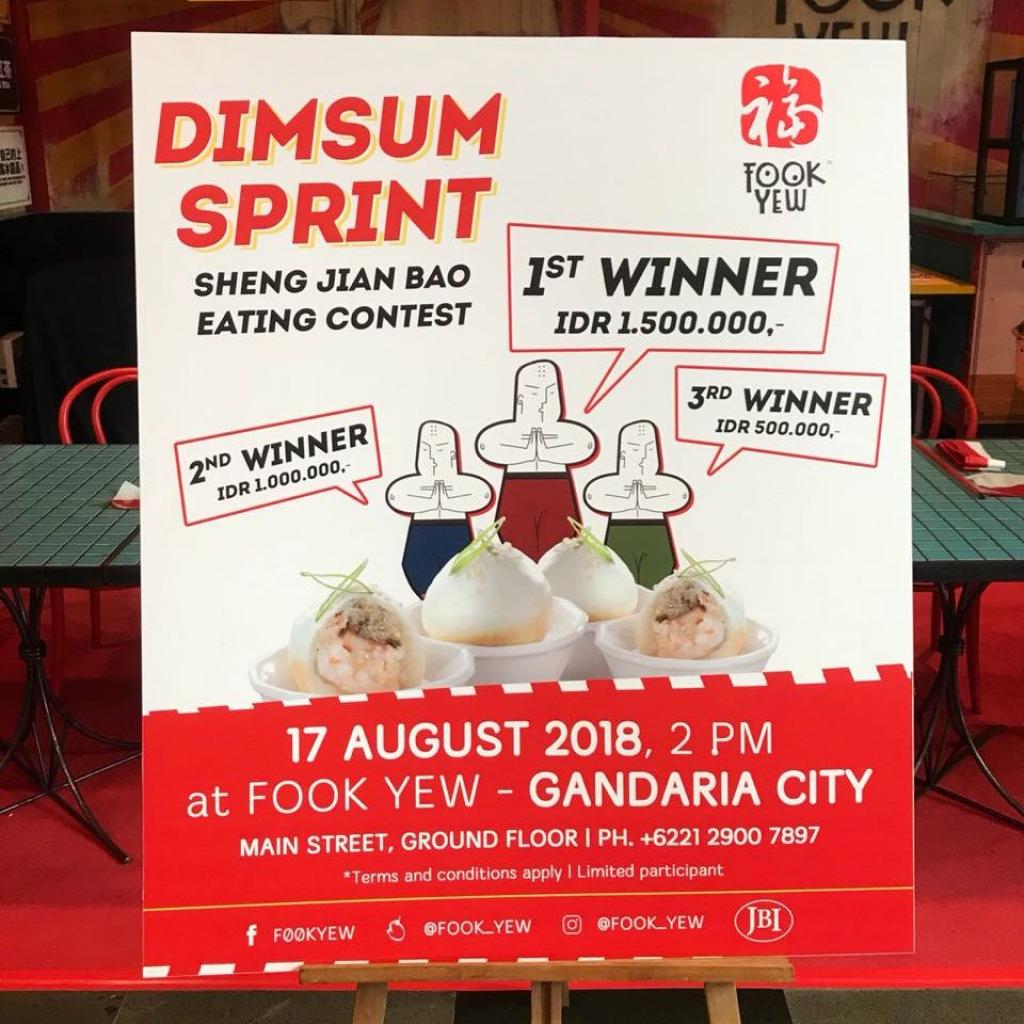 ---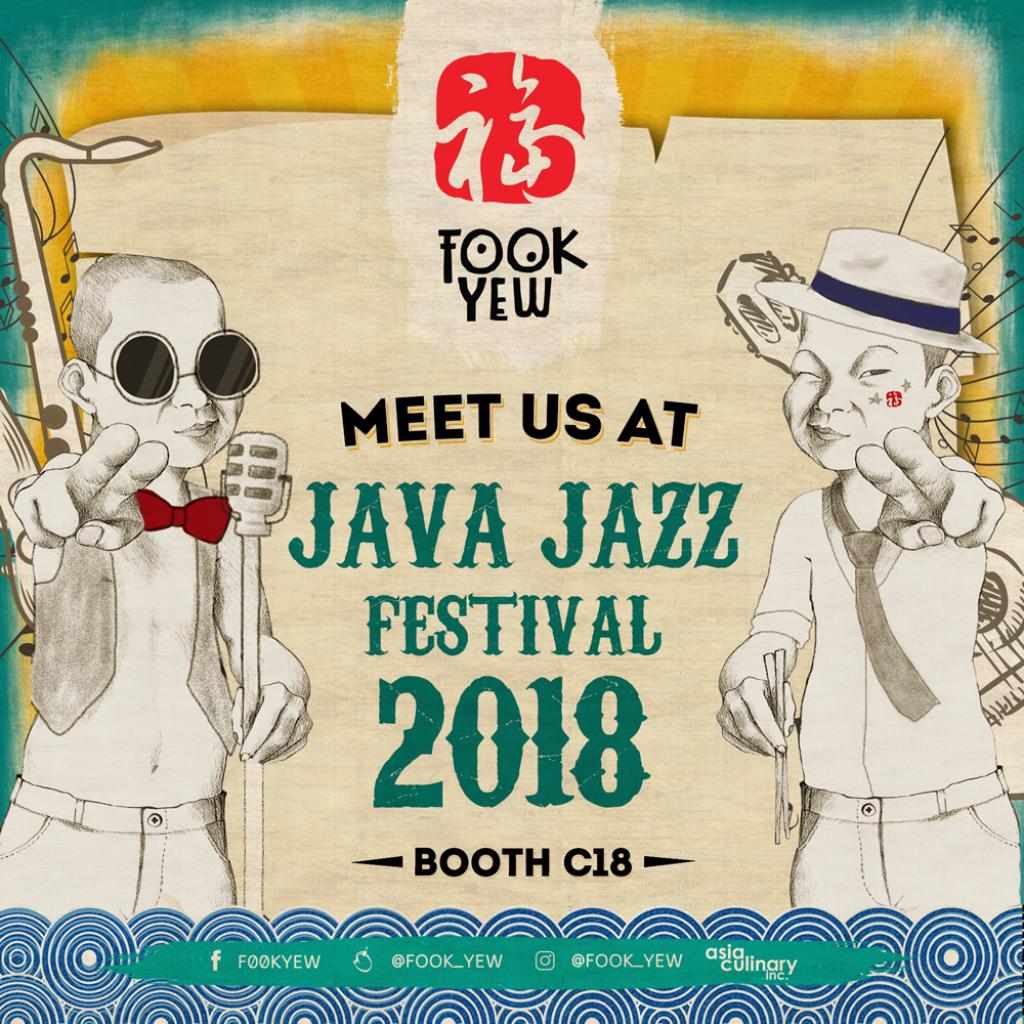 We are at Jakarta International Java Jazz Festival 2018 at JIEXPO Kemayoran-Jakarta on March 2-4, 2018 @ F&B Area (booth C18).
-----Update
We would like to thank you for taking your time to visiting our booth at #BNIJJF #JJF18 @javajazzfest 2018 @jiexpo_id!
We hope to see you at the next event!
---